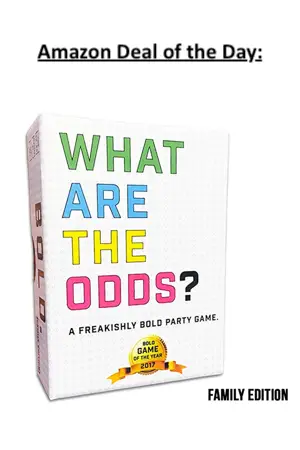 Watch your friends and family squirm in their seats and sweat drop down their face as the ODDS get smaller.
Are you ready to have a bold blast?
This game is for the happy people of the world who are daring and fun.
Click the "Snag This" link and buy them for yourself now.