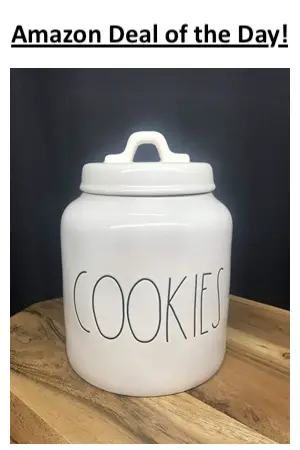 Rae Dunn is a California native and resides in the San Francisco Bay Area.
Rae's inspiration comes from the earth, and she finds beauty in simple shapes, natural forms and found objects.
Each Canister is hand crafted and hand painted so each Canister is unique and can have slight imperfections.
Click the "Snag This" link to buy this today!