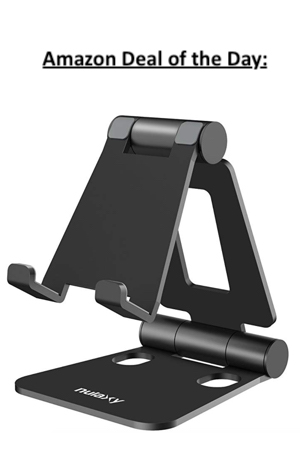 This newly upgraded phone stand is fully foldable which makes it a great space-saver to carry with.
You can carry it during Business trips, vacations as well as using it at home and office.
Adjust the stand to different angles easily and freely to fit you fantastically and make your devices stay in place.
Click the "Snag This" link and buy one for yourself today.