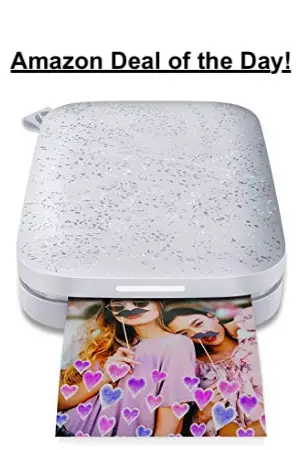 Turn every fun-filled memory and monumental adventure into instant, beautiful color prints with the HP Sprocket Photo Printer.
Weighing in at under a pound with the dimensions of an average smartphone, the HP Sprocket is built to fit into your pocket, backpack, or purse with ease.
Easily print 2 x 3″ sticky-backed photos and display them anywhere to make your space more unique.
Click the "Snag This" link and buy one for yourself today.