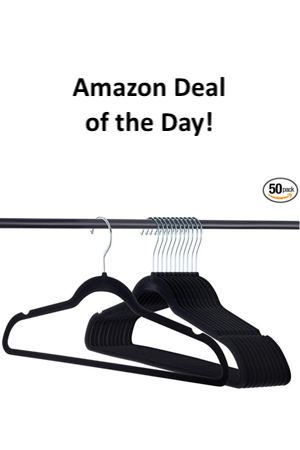 Thanks to this premium quality set of 50 hangers, you will forget what it means to look for things to wear!
You can store practically anything on them; pants, skirts, dresses, jackets, coats, sweatpants, scarves, pashminas, ties, jeans, tuxedos, suits – the list never ends!
Click the "Snag This" link to buy yours today!