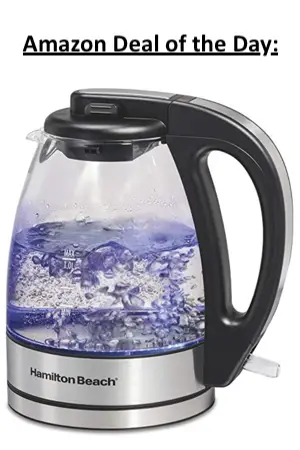 A shortage of storage space shouldn't prohibit you from the convenience of an electric kettle.
With the 1-liter design of the Hamilton Beach Compact Glass Kettle, it's quick and easy to enjoy tea, pour-over coffee, hot chocolate, soups and more in minutes.
With 1500 watts, it can boil water faster than a microwave, and is safer to use than a stovetop kettle.
Click the "Snag This" link to buy one for yourself today.