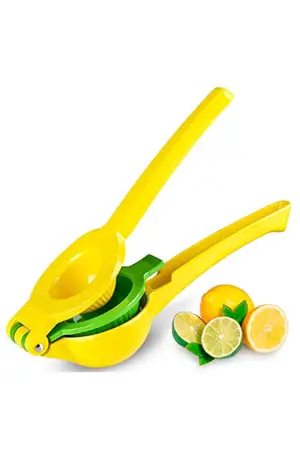 It's almost impossible to squeeze a lemon or lime without blinding yourself with acidic juices.
There's a pretty easy way to avoid it, though, and it's called a citrus juicer.
This press will make sure all the juices go downward and out of your face.
'It also gets way more juice out than your hands ever could.
Click the "Snag This" link now to buy one for yourself.